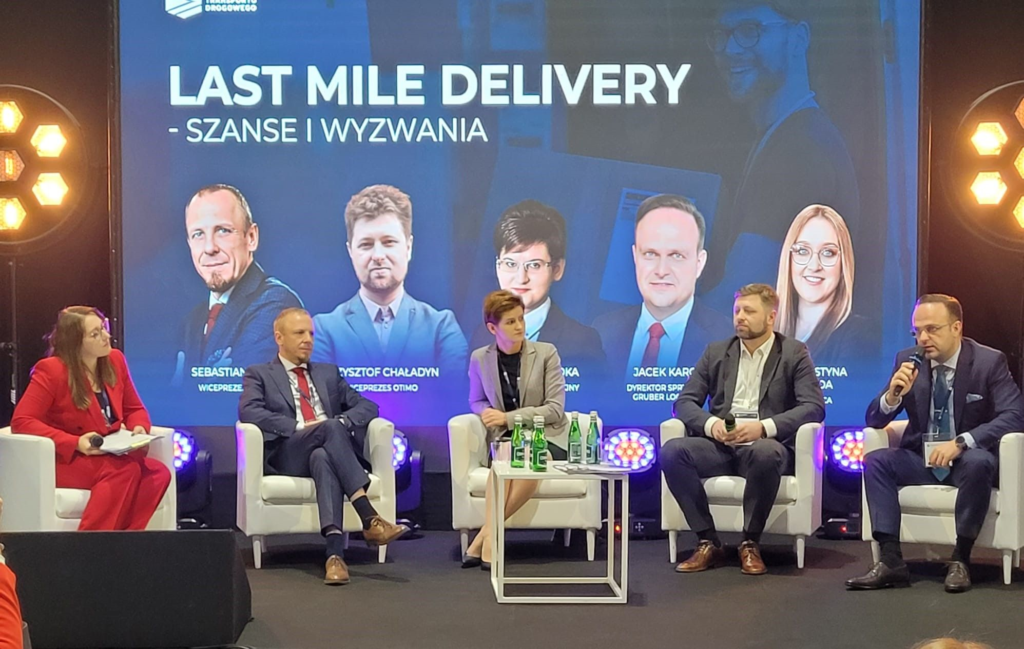 "Last mile delivery – opportunities and challenges" discussion panel
Krzysztof Chaładyn, Wiceprezes Zarządu Otimo Sp. z o.o. był jednym z panelistów debaty "Last mile delivery – szanse i wyzwania", jaka odbyła się 9 listopada 2022 r. w ramach targów TransLogistica Poland. Wśród zaproszonych ekspertów byli również Sebastian Anioł – Wiceprezes Zarządu InPost, Sylwia Jagódka – Dyrektor Operacyjny Magazyny123, Jacek Karcz – Dyrektor Sprzedaży Gruber Logistics, a dyskusję moderowała Justyna Świeboda – Prezes Zarządu Polskiego Instytutu Transportu Drogowego.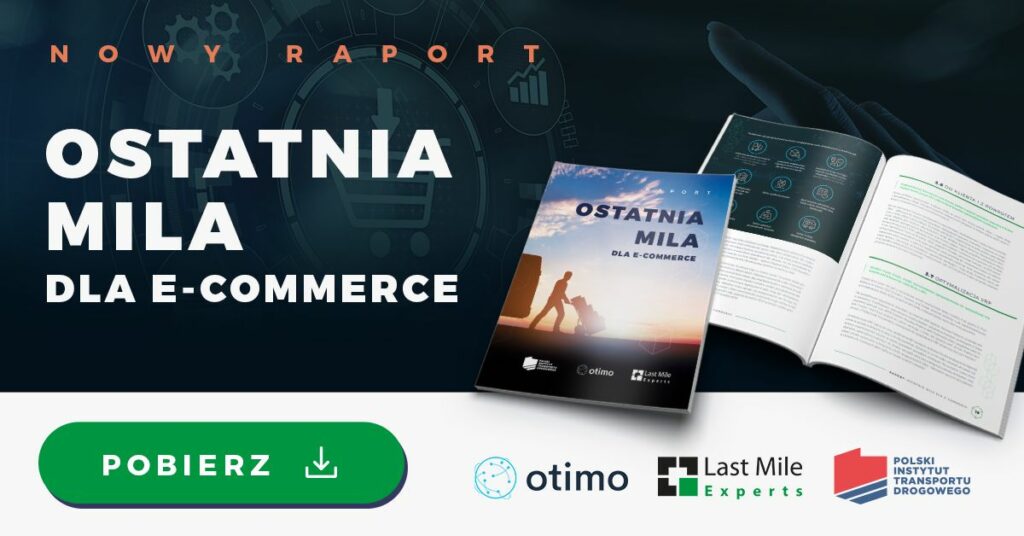 Otimo became a partner of the "Last Mile for e-commerce" report
"Ostatnia mila dla e-commerce" to raport opracowany przez Polski Instytut Transportu Drogowego we współpracy z Otimo sp. z o.o. i Last Mile Experts, który ukazał się 22.09.2022. Publikacja odpowiada na wiele pytań dotyczących problemów i wyzwań końcowego procesu dostawy dla e-commerce. Odnosi się do dostaw OOH, branży kurierskiej, rosnących problemów z umieszczeniem automatów paczkowych w przestrzeni publicznej, optymalizacji procesów, ekologicznego wymiaru transportu i jego wpływu na globalne ocieplenie.